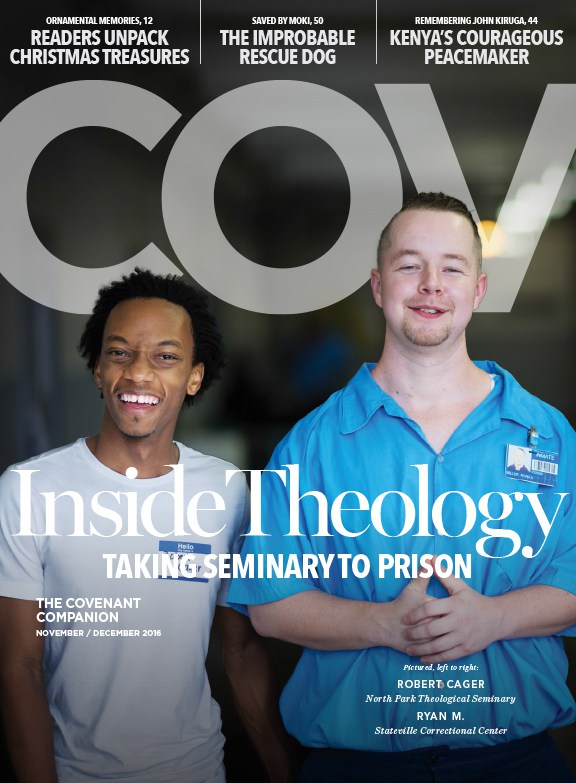 CHICAGO, IL (November 15, 2016) — The latest issue of COV Sparks is now available online.
The downloadable discussion guide for groups and individuals is based on articles from the November/December issue of the Covenant Companion. It features questions designed for reflection, journaling, and small-group interaction.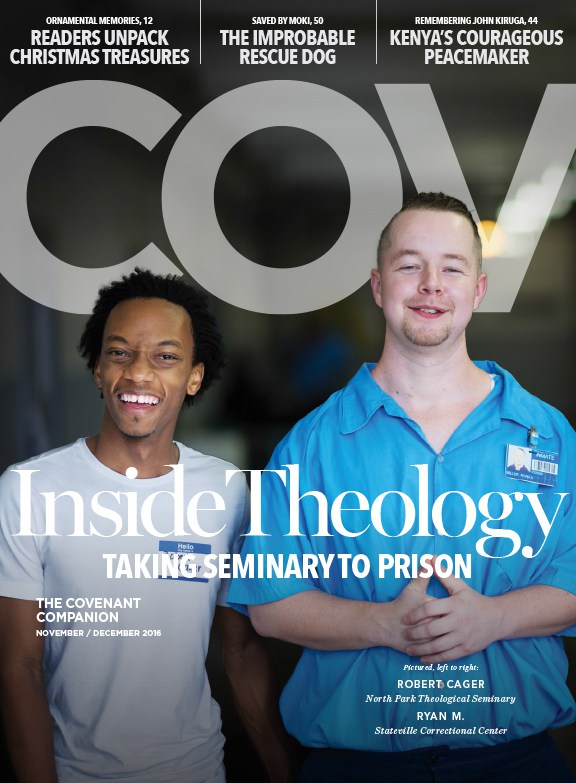 Articles in the issue include:
"Letters from Stateville," which highlights stories from men who are incarcerated. In 2015 North Park Theological Seminary began offering theology courses at Stateville Correctional Center outside of Chicago. This article offers transformative stories of faith, and professor Michelle Clifton-Soderstrom speaks into the brokenness that we all share.
"Liberating Worship," an interview with pastor Sandra Van Opstal on why we must move beyond the familiar if we are to expand our vision of the kingdom of God.
"Peace at Any Cost," by John Kiruga, the martyred president of the Covenant Church of Kenya. Before he was killed earlier this year, he told this story about his efforts to build peace in his country.
"For the Love of Moki," the story of a rambunctious puppy that became a sign of God's presence as he helped Pamela Shires Sneddon heal in the face of tragedy.
"Undone," in which Covenant pastor Kevin Butcher tells the story of a surprise encounter with the holy one Sunday morning.
COV Sparks questions are also available for Companion columnists John E Phelan Jr., Jelani Greenidge, and José Humphreys.