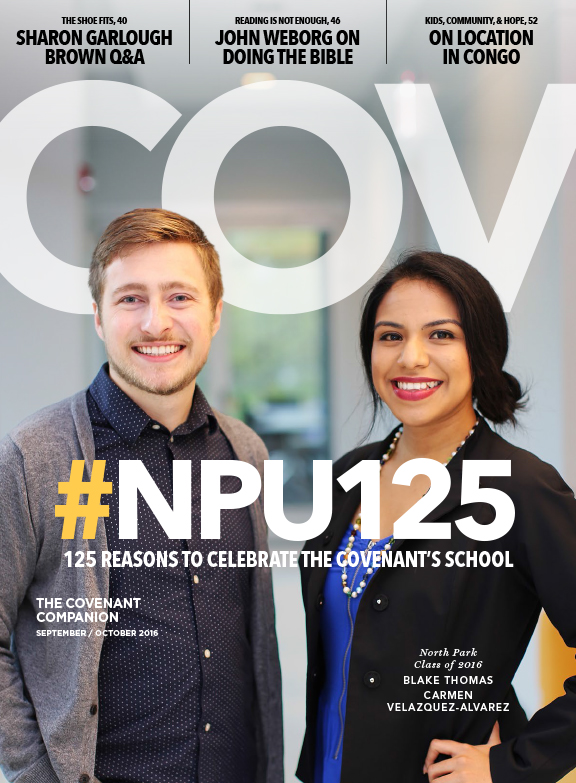 CHICAGO, IL (August 26, 2016) — The latest issue of COV Sparks is now available online.
The downloadable discussion guide for groups and individuals is based on articles from the September/October issue of the Covenant Companion. It features questions designed for reflection, journaling, and small-group interaction.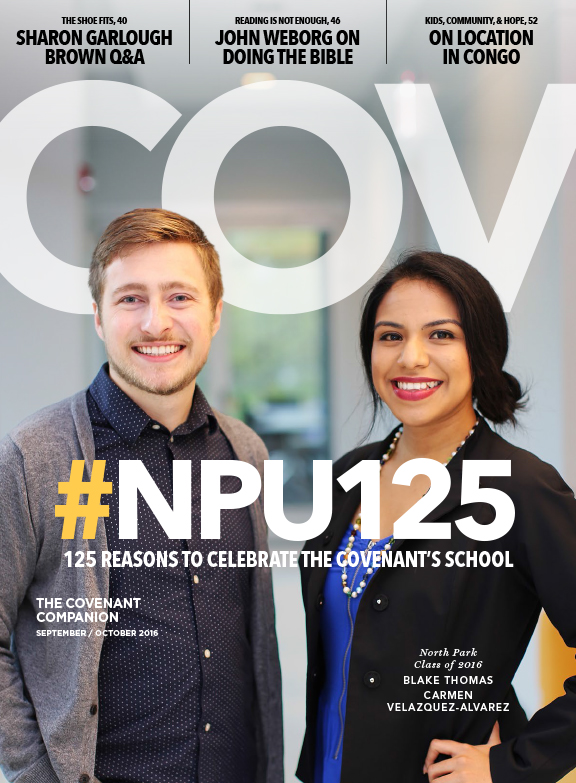 Articles in the issue include:
"Scripture Demands More," in which author C. John Weborg discusses why the only way to understand the Bible is to put it down. He writes, "Our ancestral readers…were serious enough to say that if the life of obedience continually grows, the power to grasp more of the things of God will increase. But if obedience wanes and Christians try to keep their accumulated treasury of faith to themselves, the treasury of faith will be taken away."
"125 for the 125th," which features 125 things you may not know about North Park University, which is celebrating a milestone anniversary. Did you know that North Park started a brass band in 1901? Members paid two cents per hour to rent instruments. No one danced to the music, however, because it was banned on campus until 1970.
"Together in Gemena," a photo essay by Luke Johnson that highlights the work of Covenant Kids Congo.
"Bring It On," by Doug Bixby, who discusses a way through ministry conflict and writes, "Conflict is a natural part of all human relationships and organizations. Some conflict even contributes to the health and vitality of our churches. The problem is the extent to which conflict takes a dominant role if trust is not established between a pastor and his or her congregation."
To download discussion guides, click here.