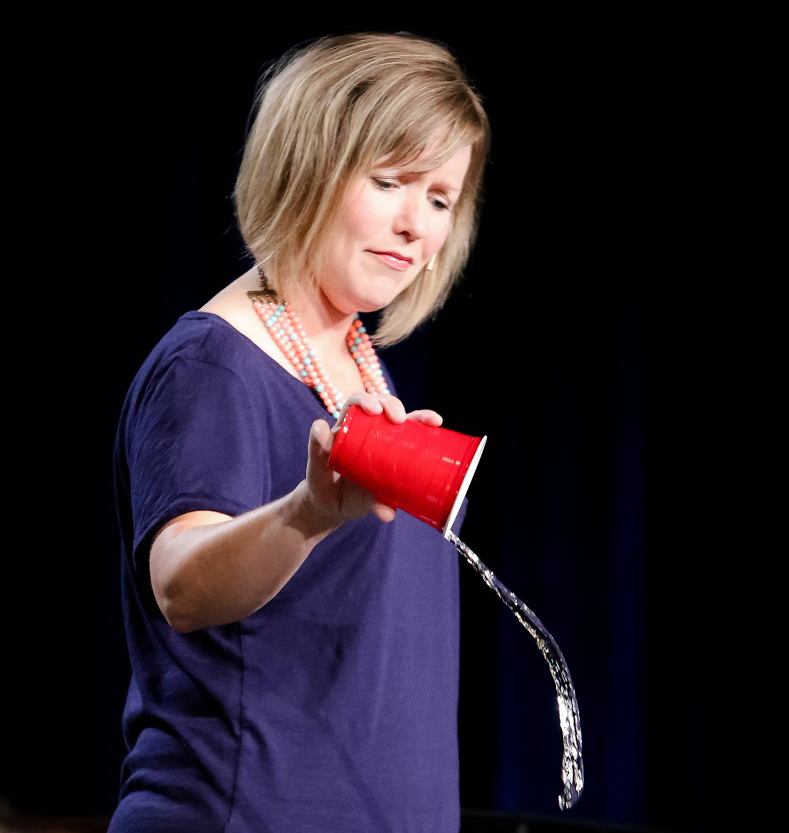 KANSAS CITY, MO (August 2, 2016) — It was one of those unplanned moments that made Triennial XV so special.
A man staying at the conference hotel asked two Triennial volunteers in the lobby to pray for him in his battle with alcohol, said Meagan Gillan, director of Women Ministries. "I've been watching your group," he said. "You have the Spirit."
It was evident throughout the event, which was held last Thursday through Sunday at the Sheraton Kansas City at Crown Center. You could be uplifted by it in moments of worship such as Saturday night when a gospel choir of 80 voices ranging in age from 17 to 77 filled the room with praise to God as they belted out "Lord, You Are Good." You could hear it in the conversations in response to the Friday-morning CovTalks. And you could be convicted by it during an abbreviated Sankofa Journey to Ferguson, Missouri, which included discussions of racial righteousness.
"Sharing time and experiences with my brothers and sisters of color has allowed me the opportunity to further grow in my faith as I lean into him even harder," said Susan Casey of Naperville (IL) Covenant.
Michelle Sanchez, executive minister of Make and Deepen Disciples, said "I was particularly excited about the emphasis we had on evangelism at this year's Triennial – through a keynote by Jessica Leep Fick – the author of "Beautiful Feet: Empowering Women for Witness" – and an evangelism workshop by our new evangelism director Beth Seversen, and more."
Testimonies by women from around the world inspired the people who had gathered, Sanchez said. Among the stories were women who overcame abuse through the assistance of Women Ministries' Advocacy for Victims of Abuse program. A young woman who had been set free from human trafficking and assisted through the Break the Chains initiative spoke. Women also heard how the project  Lycee Vanette is educating and empowering young girls in the Democratic Republic of Congo.
Nearly 900 women participated in the event. "It was rich and beautiful to see women of the Covenant gathered to bless one another and to make connections that are only possible in these extraordinary moments as we gather," Gillan said.
At the closing worship service on Sunday morning, Gillan brought the crowd to its feet when she announced that the next Triennial would be held July 2019 in Minneapolis.
National Covenant Properties and Bethany Benefit Service sponsored the conference's livestream. Videos of the worship services and CovTalks can be found at the Triennial XV website.
Topics: Triennial