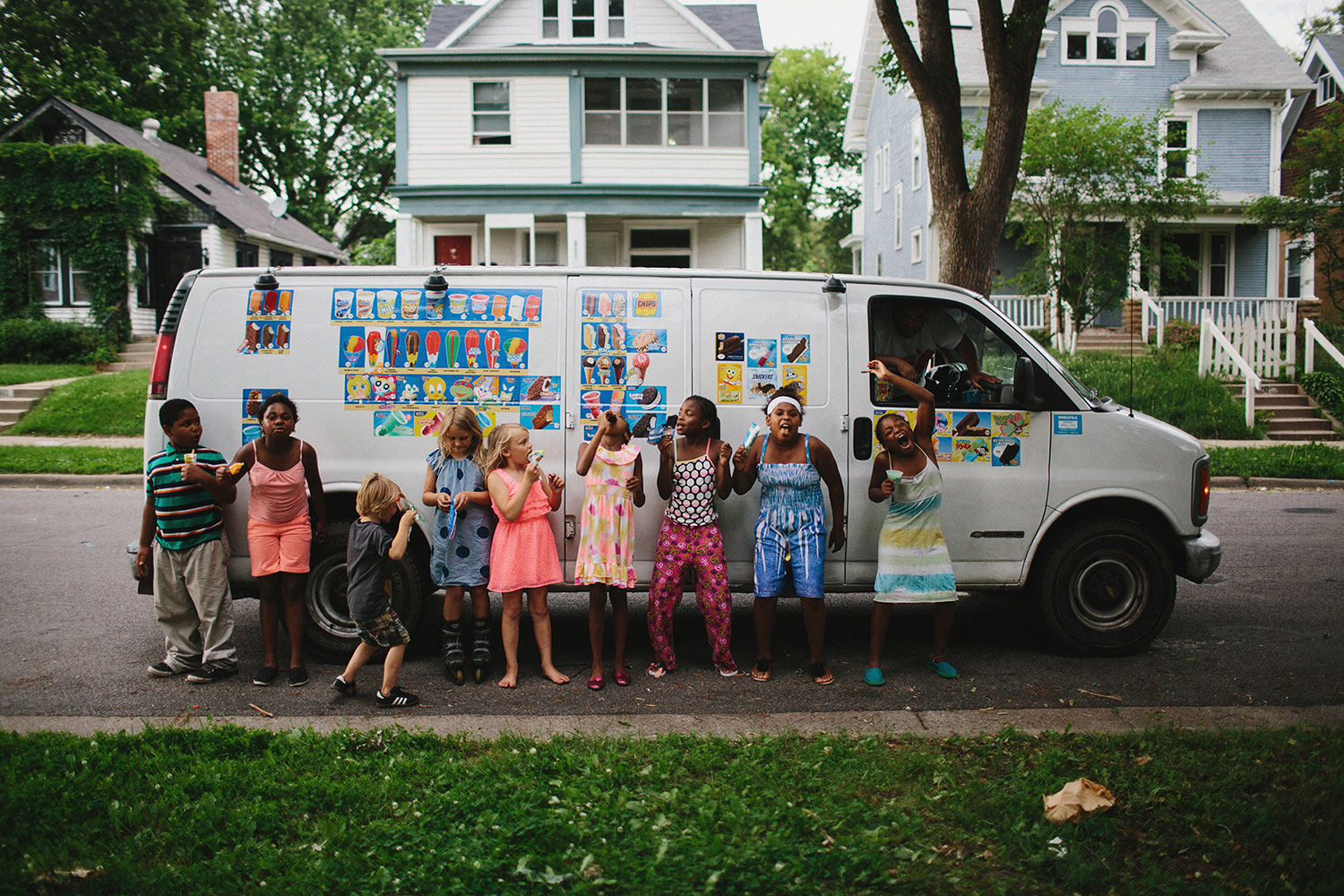 Around the Block
by Sarah Swanson
June 18, 2015
My home is located in a rougher part of town. It is an under-resourced community with a long history of neglect. Many people would not choose to live here. Some may consider it dangerous or unsafe. But here lies a rich tapestry of people woven into a beautiful urban landscape. We can't imagine living anywhere else. As a photographer who uses my art to tell stories, I knew I wanted to not only tell the stories of my family, but also those of my community. Through my images, I wanted to be a voice for the beautiful, rich diversity that I was surrounded by on a daily basis. I kept wondering how I could tell the story of my neighborhood, but was never quite sure how.
All that time, I was taking photos of my kids and their friends around the block. Captured moments started to bring their stories to life – in the front yard, the sandbox, the alley and the living room. Kids reuniting on the block in the spring after the long winter. Fourth-grade girls playing their off-key band instruments on the sidewalk. Me finally giving in and letting my kids buy ice cream from the ice cream truck that plays
Christmas music all summer long. Little boys shouting "Yo, boy!" to one another into their walkie talkies. My family piling in the van to head to church. Older kids giving piggy back rides to the babies. Scooters and skateboards. Jump rope rhymes and snow ball fights. Hugs and squabbles. The joys of childhood made richer because we live out a small piece of what Dr. Martin Luther King, Jr. envisioned of "the beloved community."
One day while browsing my collection of images, I came to realize that I already had the makings of the project I had struggled to envision. "Around the Block" is a collection of images taken right outside my home and around my square city block that is a deep part of my soul. Each of these images is a small documentary of our neighborhood, and each image is full of my family's memories. In his book, Welcoming Justice, John Perkins asks, "So what does it take to make beloved
community happen?" It is about creating place. "People need little outposts of the beloved community where people share life and learn to follow Jesus together." Here around the block, in our home and in our church, we pray that we are beginning to build and experience that kind of place.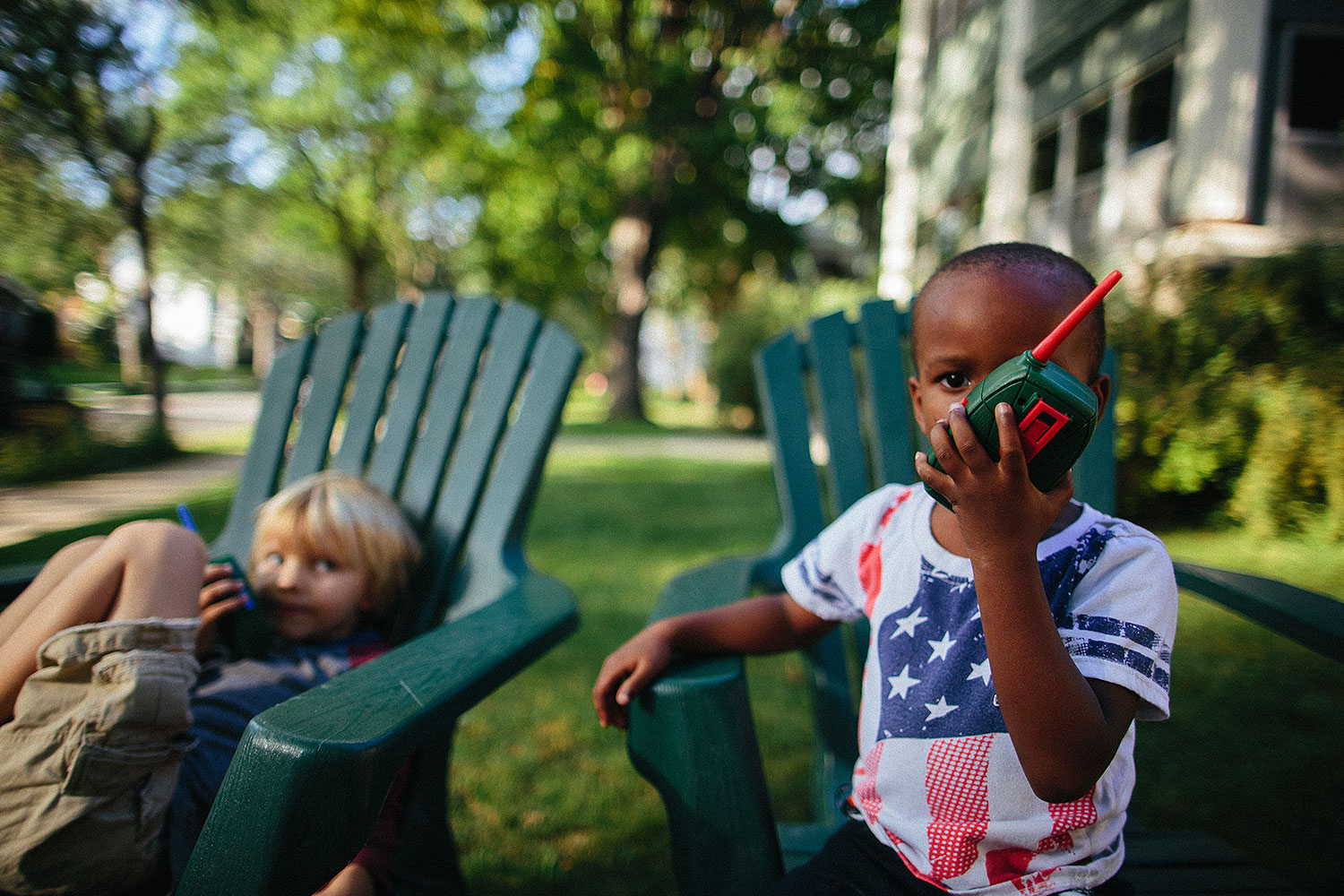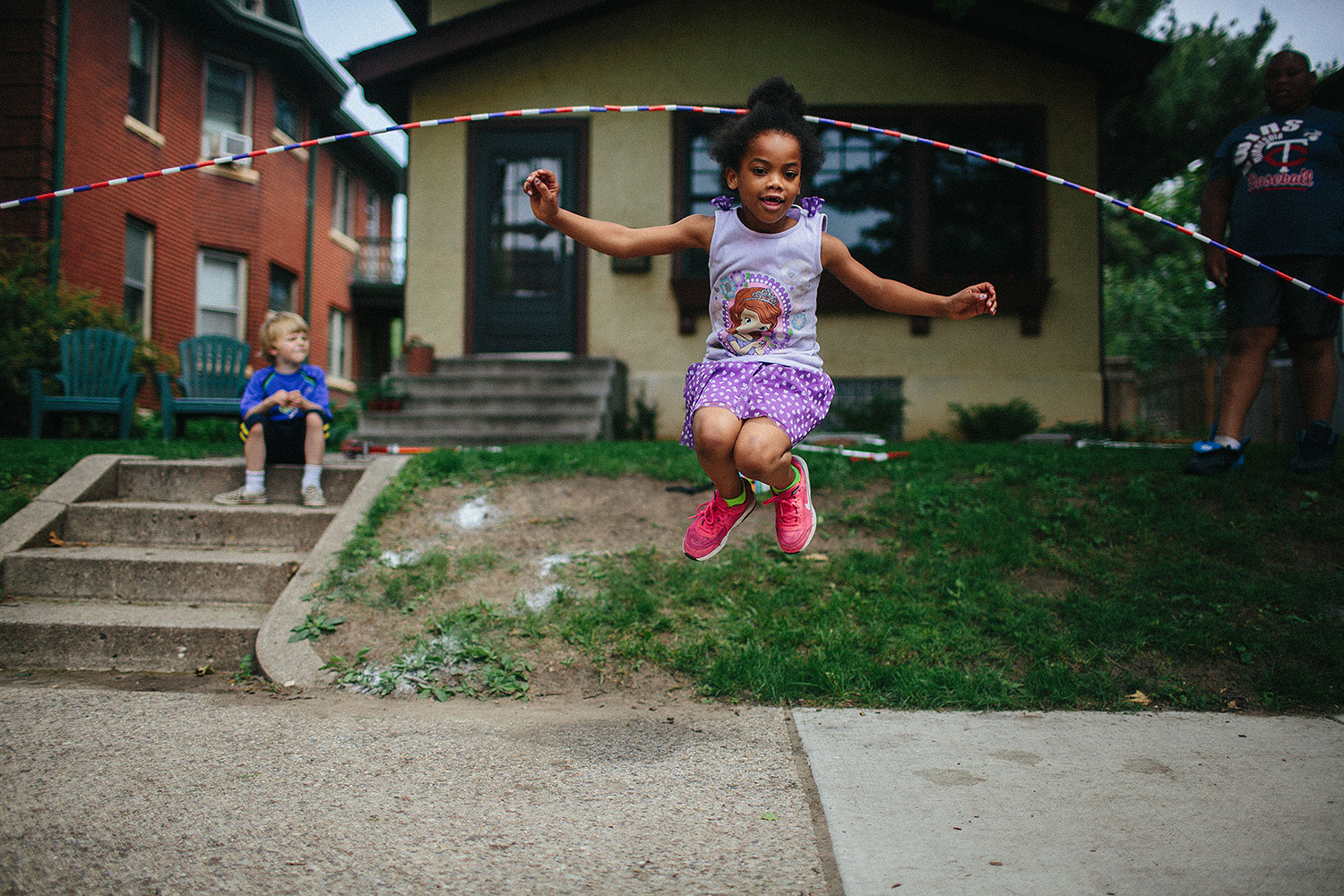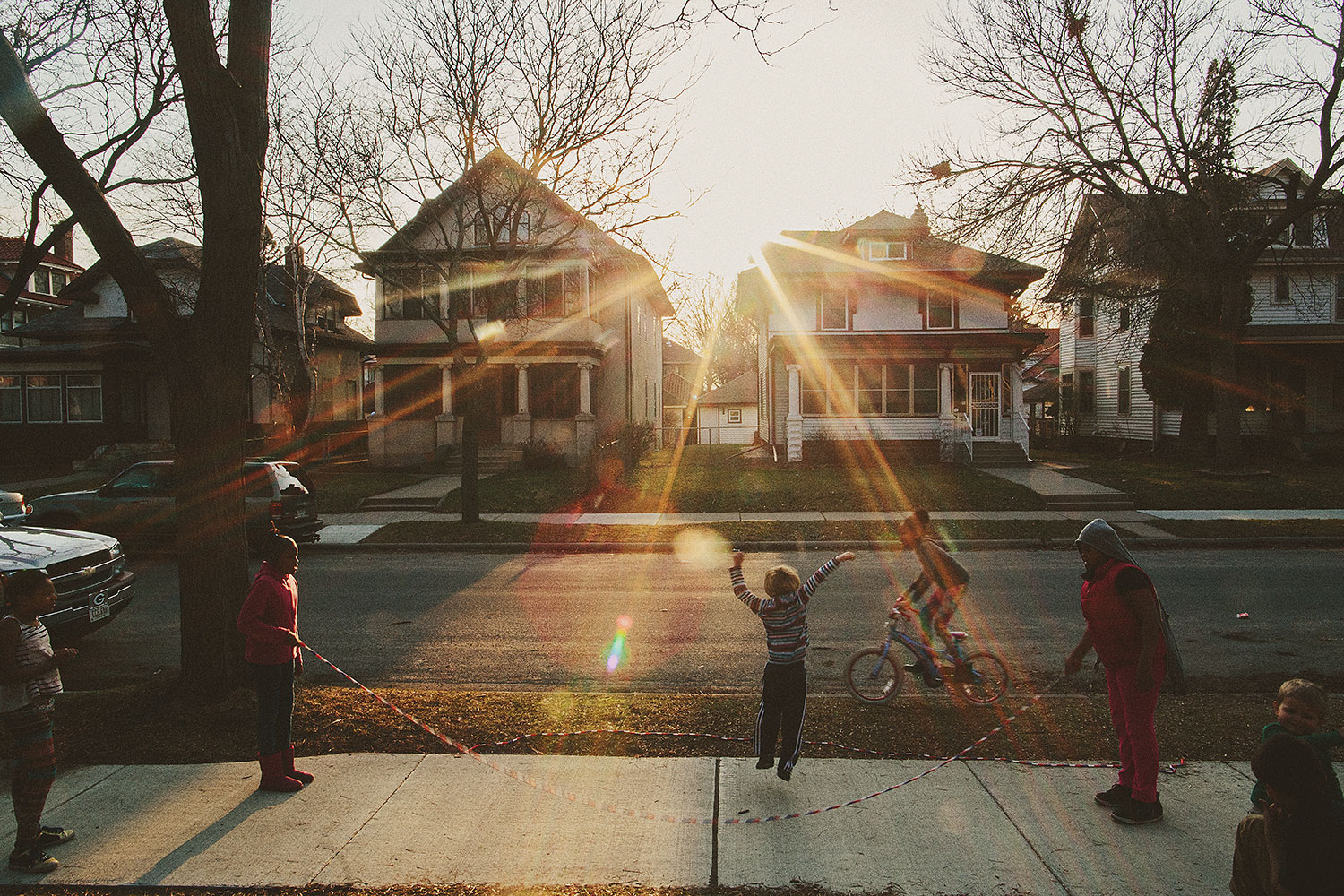 "People need little outposts of the beloved community where people share life and learn to follow Jesus together."

– John Perkins
About the Author
Sarah Swanson is an early childhood educator on the northside of Minneapolis, MN. Her husband is the pastor of Community Covenant Church, where they have served for 12 years. When she is not behind the camera or working with kids, she can be found jumping rope with the neighborhood kids or singing in the church gospel choir. Her photography work can be found at www.sarahswansonphotography.com.