By Stan Friedman
CHICAGO, IL (March 13, 2013) — Many Covenanters routinely share links to social media articles and videos with one another that Covenant News Service believes may be of interest to others. Each Friday we post five of them. Following is a sample of those submissions—their inclusion does not represent an endorsement of any views expressed.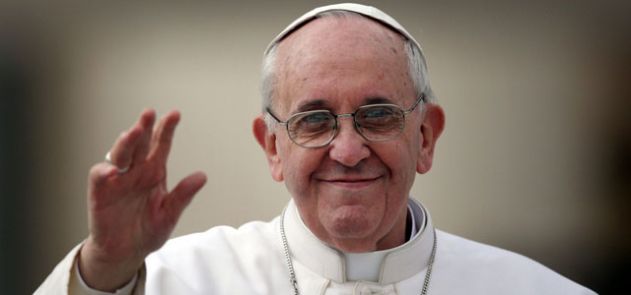 No media outlet has figured out a truly successful business model these days. Apparently having Pope Francis on the cover might be part of the answer.
While Francis has been great for the media, his popularity hasn't translated into any substantial increase in people returning to church or engaging in faith-based activities. So at least on this particular measurement of Francis's popularity and influence, think of it as people clicking the "like" button on Facebook.
The chart is striking. I wonder how much public debate and concern by lawmakers there will be on this? Oh wait—no I don't.
This tourist must have been mighty embarrassed, and I would have loved to be there when she broke the news. I'm glad someone discovered this story full of existential application. I have a feeling some pastors will be putting this one in their sermon illustration files.
Chelsea Clinton produced this short documentary that will appear at the Tribeca Film Festival. I hope there will be an opportunity for the general public to see it beyond playing at art-film theaters.