REDWOOD CITY, CA (August 26, 2014) — A memorial service for former Covenant minister Marc Segal, 59, was held August 2 at Peninsula Covenant Church. He died July 8.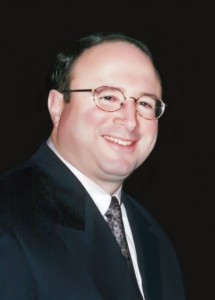 Marc was born May 23, 1955, in Minneapolis, Minnesota. He converted from Judaism at the age of 18.
He was a graduate of Moody Bible Institute in Chicago, and earned a bachelor's degree in vocal performance from Bethel College in Minneapolis and a master of divinity at Trinity Evangelical Theological Seminary.
He served children and youth for 10 years as an associate pastor at Peninsula Covenant Church. In 1999, his focus turned to serving seniors, and he earned a master of gerontology at Notre Dame de Namur in Belmont, California. He then served as executive director at two retirement communities.
He is survived by his wife, Daisy, and two stepdaughters, Gail Burdick of Sunnyvale, California, and Holly Meyer, of Menlo Park, California.
Memorial gifts may be made to PCC Children's Ministry, 3560 Farm Hill Blvd., Redwood City, California 94061.